The sea shimmers under the sun light.
Its seaside villages spread their tables on the cobbled paths, and gaze at life slowly passing on the sandy beaches.
The outskirts have this particular scent of summer that always carries, regardless of the years that pass, something from our childhood. 
In summer, Peloponnese reminds something from an island
In Nafplio's Arvanitia beach, diving has as a background a magical castle. 
In Tolo  the golden beaches are always crowded with people who come for the weekend but end up spending the whole summer here.
In the perfect semicircle of Voidokilia beach, the sand is as soft as powder and so light colored that looks white.
In Mani's Limeni the waters have this exotic Caribbean hue.
 In the ultimate secret of the Arcadian beaches, called Fokiano, the big white pebbles lead to turquoise waters.
The endless beach of Kaiafas overlooks a fantastic sunset.
And in the vastness of the Corinthian Gulf, kids spread their buckets and are getting ready for an even longer and brighter summer.
However, it's not just at the beaches that the nicest Peloponnesian stories are written every summer.
It is also at the Ancient Theatre of  Epidaurus, that magical moment before the performance begins, when the lights are out and the only thing you can see is stars.
It is at the castles of Mystras, of Methoni, of  Pylos and of Corinth, when the light of the Greek summer makes the eyes half close as you stare at the sea from above. 
It is in Kalamata, the night when the International Dance Festival begins and makes the entire city a big fiesta, even bigger than what is the rest of the summer.
And it is at Ancient Olympia, when sun stroke tourists venture another round of the stadium, just like the one a young Athenian, Alcibiades, did two thousand years ago.
More than the pictures, the sounds, the tastes and the smells, summer in Peloponnese is an experience by itself. And the experiences cannot be described. They can only be lived.
Summer experiences in the Peloponnese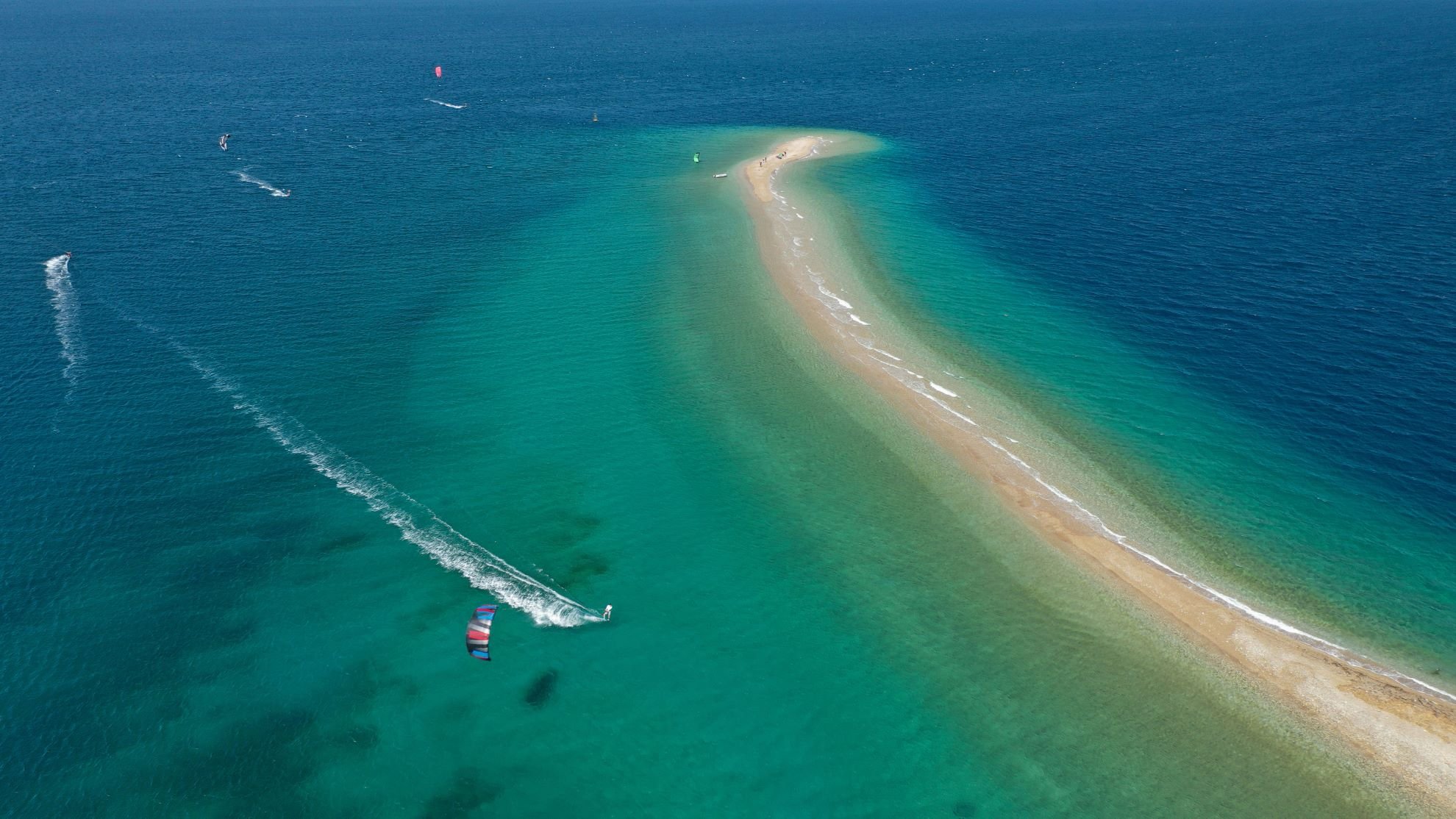 Search no more. Your summer dream is real

A bright summer at the beaches of Monemvasia

The beaches of Corinth are excellent

Guarantee crystal clear green waters