It's time to restore an injustice. An injustice that goes way back to our school years, when the obligatory visit to the museum was just a boring parenthesis in our amazing trip. Even when we grew up and revised what is boring and what is exciting, museums, in contrast to let's say the castles or the archaeological sites, are still ranked very low in the list of the reasons to visit a place. We strongly disagree and we believe that the museums of Peloponnese worth much more than a mere <<since we're here, let's visit the museum too>>.
They worth the approach of <<let's go there, it has an amazing museum>>. And we have seven museums to prove that. 
We start from Nafplio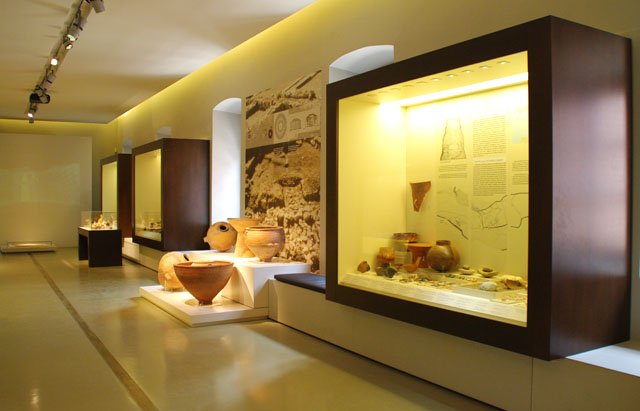 Archaeological Museum of Nafplio
How far back do you believe the History of Argolis goes? It is a rhetorical question, so don't try to answer it. No matter how many millennia you say, you'll be wrong. 32.000 B.C. definitely won't come to your mind. Thirty four thousand years ago, the people that lived in the 'Klisouras' Gorge were building hearths, which you can see at the Museum of Nafplio- and it would probably be the most ancient relic you will ever see in your life. Here is also the armor of a Mycenaean warrior who lived in 1500 B.C., the only one we've found in the entire Greece. Among many of its wonders, you will meet the clay 'King of Asini', who inspired our national poet Georgios Seferis to write the so-called poem.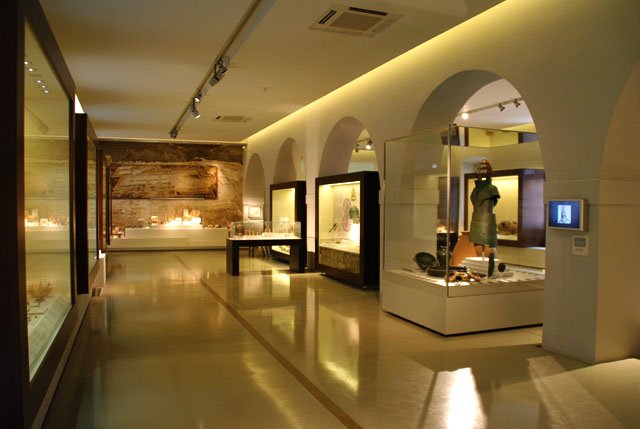 The Archaeological Museum of Nafplio is housed in a wonderful Venetian building of the 1713, on Syntagma Square, and it is daily open, except on Tuesday, from 8:30 to 16:00. The entrance fee is 6€.
Chaplet Museum
In the heart of the Old Town in Nafplio there is a unique in the world museum;
 literally not figuratively. Since in our small planet there is no other Chaplet Museum. Aris Evaggelinos and Rallu Gromitsari have collected and studied chaplets since 1958, and the result of their love for the more oriental parts in our Greek identity is an impressive collection of rare chaplets and rosaries from all over the world- Hindu, Buddhists, Muslims, Catholics and Greeks- that date back from 1550 to 1950. The museum's ground floor hosts a workshop in which you can see craftsmen on the work of construction and maintenance of chaplets made of pure amber and of materials like shell and red coral stone. You will learn everything about a unique art that as long as this museum exists we won't let it perish.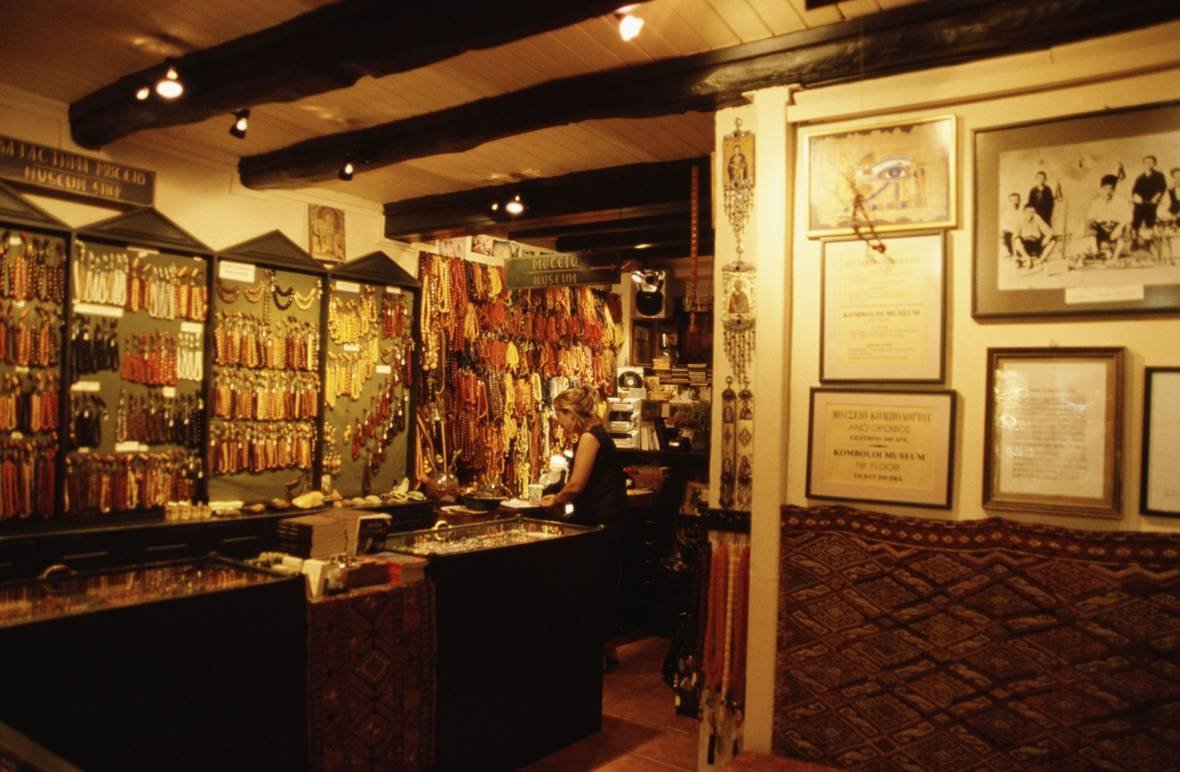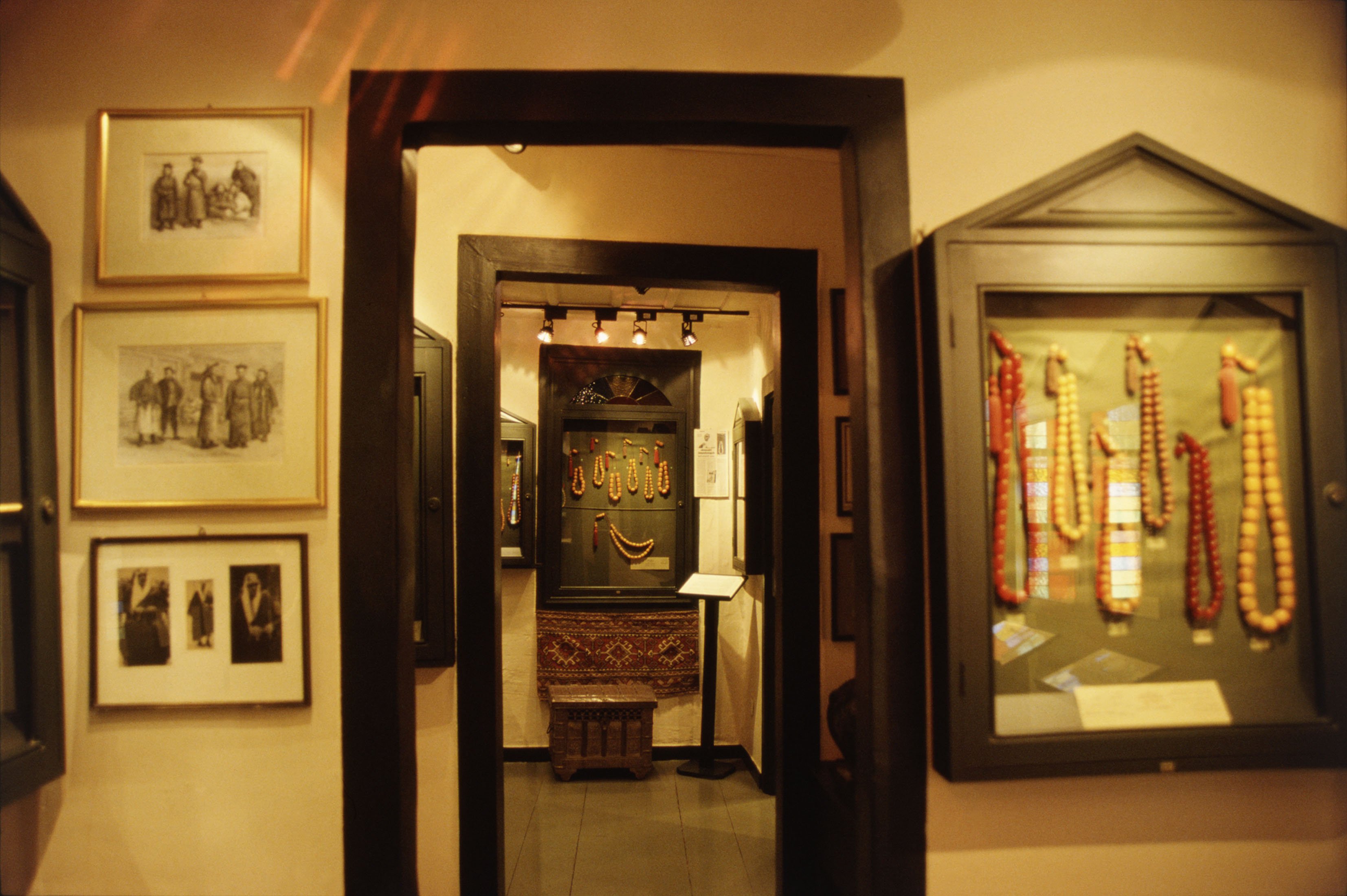 The Chaplet Museum is on 5, Staikopoulou St, on a two-floor privately owned building, and it is daily open, except on Tuesday, 9:30- 20:00. The entrance fee is 2€.
.
.
112 kilometers
1 hour and 4o minutes of diving
.
.



Open-Air Water Power Museum of Dimitsana
What do you know about watermills? You definitely know less than all the wonderful things that are related to them. This great invention of the pre-industrial era wasn't just about grinding wheat and making flour, as the unique in its kind Open-Air Water Power Museum of Dimitsana will explain to you. In a beautiful, green, filled with water space, over Lousios Gorge, this museum take us into a tour through watermills and fulling-tubs, tanneries and raki cauldrons that were set up outdoors after the harvest, as well as through gun powder mills which supplied the Greek Revolution with weaponry.
The Water Power Museum is actually an open-air park with restored historical buildings and traditional facilities, right where the last houses of Dimitsana end. It is daily open, except on Tuesday, 10:00-17:00, with 4€ admission fee. If you travel with children, you should not miss it.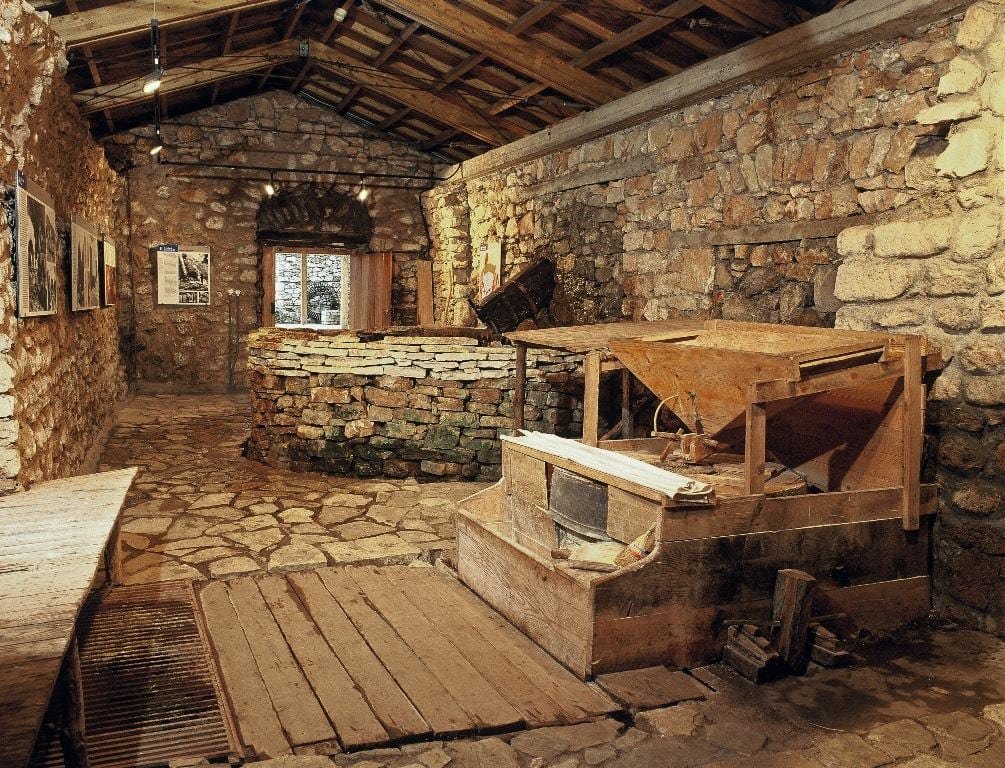 .
.
79 kilometers
1 hour and 38 minutes of driving
.
.



Archaeological Museum of Olympia
Right next to one of the most beautiful archaeological sites not only of Peloponnese, but of the entire Greece, is the Museum of Olympia, which it would still be worth to visit even if it had lost all its exhibits but one: Hermes of Praxiteles. This masterpiece of sculpture, probably the best statue of all times, has a room in the-already incredible museum- on its own. However, it's not just this: It is also thrilling to see the tools with which Phidias used to carve in his workshop his own masterpieces or the offerings that the people left on Zeus temple, three thousand years ago, asking the god to intervene in things slightly "different" than what we pray for today: for their loved ones to be healthy, their love to flourish, their team to win. We are such simple creatures. 
The Archaeological Museum of Olympia is daily open 8:30-15:30. The entrance is included in the entrance fee of the equally amazing archaeological site, which costs 6€ during winter and 12€ during summer.
.
.
108 kilometers
1 hour and 45 minutes of driving
.
.



Archaeological Museum of Pylos
Do you happen to know a guy in Homer's Iliad, who was old and the wisest of all and everyone visited him for advice every time they were quarreling or losing in battle, and he was like "oh child, when I was with the Argonauts.." and "in your age we were fighting the centaurs..", so until he gave a proper answer he was telling a ten page story in-between? Well, he was Nestor. And here in Pylos, had his mighty kingdom the greatest- allow us the subjectivity- of all the Mycenaeans. His story through the findings that were brought to light during the excavations in his palace and in many other parts of his kingdom, is being narrated by the small but much interesting Archaeological Museum of Pylos.
The museum is housed inside the fantastic Castle of Pylos, which is also called Niokastro (new castle in Greek) although it's not actually new- it was built by the Ottomans in 1573. It is daily open, except on Tuesday, 8:30-16:00, with 6€ entrance fee.
.
.
135 kilometers
1 hour and 52 minutes of driving
.
.



Archaeological Museum of Sparta
Do you know who Hyacinth was? He was a handsome young man from Amykles, who lived a peaceful life with his love, Apollo, until the jealous god of wind, Zephyrus, killed him by blowing and changing the course of the disc, which Apollo was throwing while they were playing. On his grave grew a flower that till today we call it Hyacinth, and in the Museum of Sparta you can see remnants of the temple that was built in Amykles to worship him along with his god-lover (Apollo, not the other bad guy). You can also see colorful mosaics of the houses that the Romans built later in Sparta, offerings that were given to Artemis from the predecessors and the offsprings of Leonidas- offerings made of ivory for the rich and made of lead for the poor, as the ancient Spartan society had deeply rooted class distinctions- and findings from the cemetery of Pellana, where might have been the Palace of Menelaus. These are for the ones that thought that Ancient Spartans didn't leave anything behind because they were busy fighting all the time.
The Archaeological Museum of Sparta is housed in an incredible neoclassical building, at the Lykourgou and Agiou Nikonos corner, and is daily open, except on Tuesday, 8:30-15:30 with 2€ admission fee.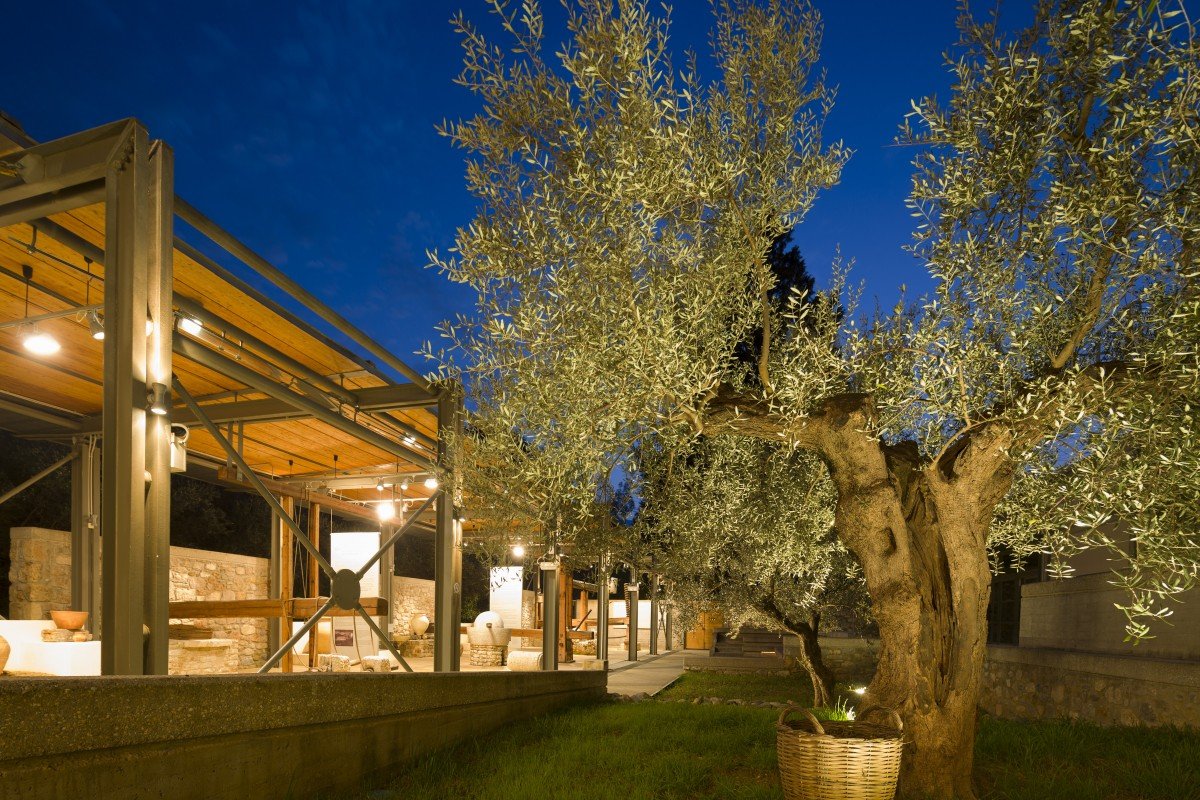 Museum of Olive and Greek Olive Oil
Since when do we have olive trees in Greece? This is a rare type of question which can be answered with the phrase "since always", and it won't be an exaggeration to say it, since this museum of Sparta has olive tree leaves that are fifty thousand years old. Fifty, not five. So, if there is a tree that we should dedicate it a museum as a country, this is definitely the olive tree. In the Museum of Olive and Greek Olive Oil you will learn all about our relationship with the oil and its key role to… everything, from medicine to poetry and from our diet to the economy, through exhibits including ancient and Byzantine olive mills and moving model-maquette that explains to both impressed adults and children how exactly the olive turns into oil.
The Museum of Olive and Greek Olive Oil is on 129 Othonos and Amalias  Street, and it is daily open, except on Tuesday, 10:00-17:00. The admission ticket is 4€.
The entire route with the museums on the map, here
https://tinyurl.com/v4hzdgb