Our long experience in the off road activities and our love for the mountains were the trigger to create a well-organized Team with experienced tour guides – mountain guides on and off the road.
Prepare for the unique tours of Explore Ziria!
From ATV & Buggy tours to Jeeping and from Electric bikes to Hydro bikes in the lake, we have carefully planned the perfect routes.
Brace yourselves for a unique adventure with the team of Explore Ziria!
Planned tours with 4x4 ATVs – Buggies and 4x4 jeeps along with experienced tour guides!
Rentals of ebikes, mountain bikes
Tours in lake Doxa (hydro bikes, ride a bike around the lake)
Our tours around Lake Doxa
Buggy tour in Lake Doxa
Experience driving with a 4×4 Buggy. Drive through the woods' wilderness with a view to the sea. Get a chance to swim in Lake Doxa and see -if on the right period- the Kalogria waterfalls in action. Have a pic-nic by the lake. Luckily you will see the wild horses roaming free.
Book this tour
⇓
⇓

Jeeping with the guide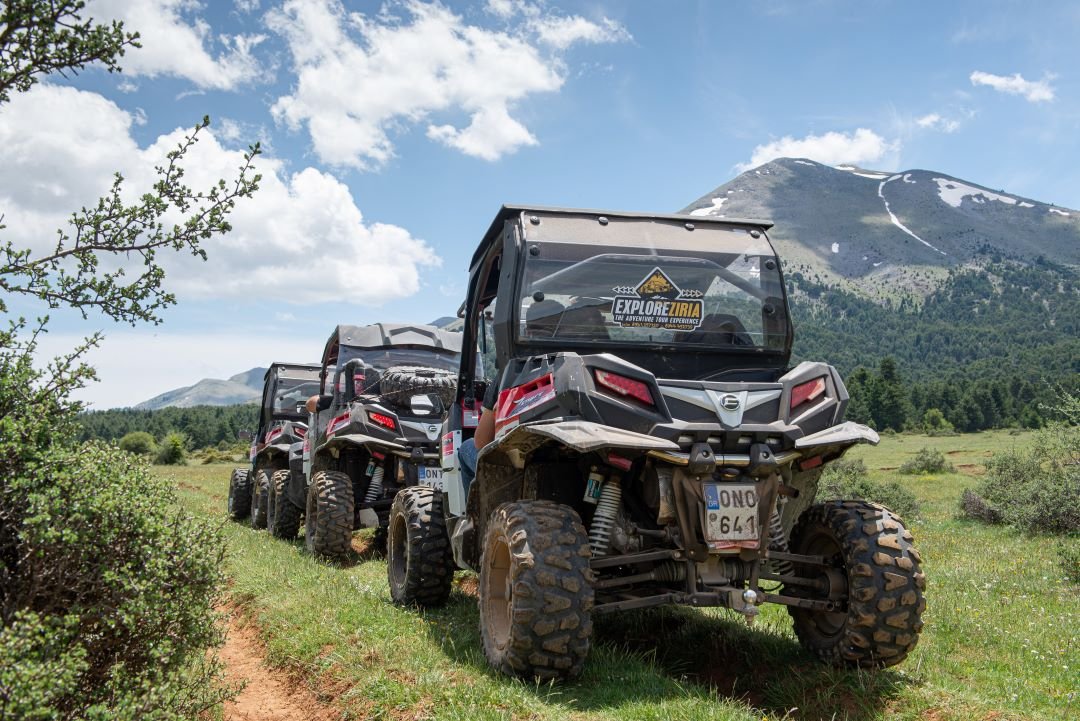 Don't want to drive? You can ride along in our Jeep
Book this tour
⇓
⇓

Mountain bikes in Lake Doxa
Rent on Spot and ride a Mountain Bike around the lush green scenery of Lake Doxa
Book this tour
⇓
⇓
Hydro bikes in Lake Doxa
Book the tour
The highlights of the tour include visiting the lake and making stops in cool places!
We undertake tours of groups, clubs, associations and of small groups of travelers on consultation with the office and depending on the reservation availability of the suitable vehicle.   
For more information visit our website
website : exploreziria.gr
Τηλ: +306943157320
email: [email protected]
FB: ziria.explore
IG:exploreziria